What a success last Saturday's Members Only competition was in support of MD - Team "JackAttack".
We had a great day filled with sunshine, PR's and great friends!
I have attached the scoresheet here for you , just in case any one cares to see this stuff. I would love to know who had Personal Bests this day in their Thruster, Clean and Deadlift! If you can comment below that would be awesome and I will update where needed.
Check out the gallery of pictures from the day below....
Big congrats to all our teams for coming out and pushing thru what I think were 3 pretty tough wods.
Our podium finishers deserve a big congrats as well.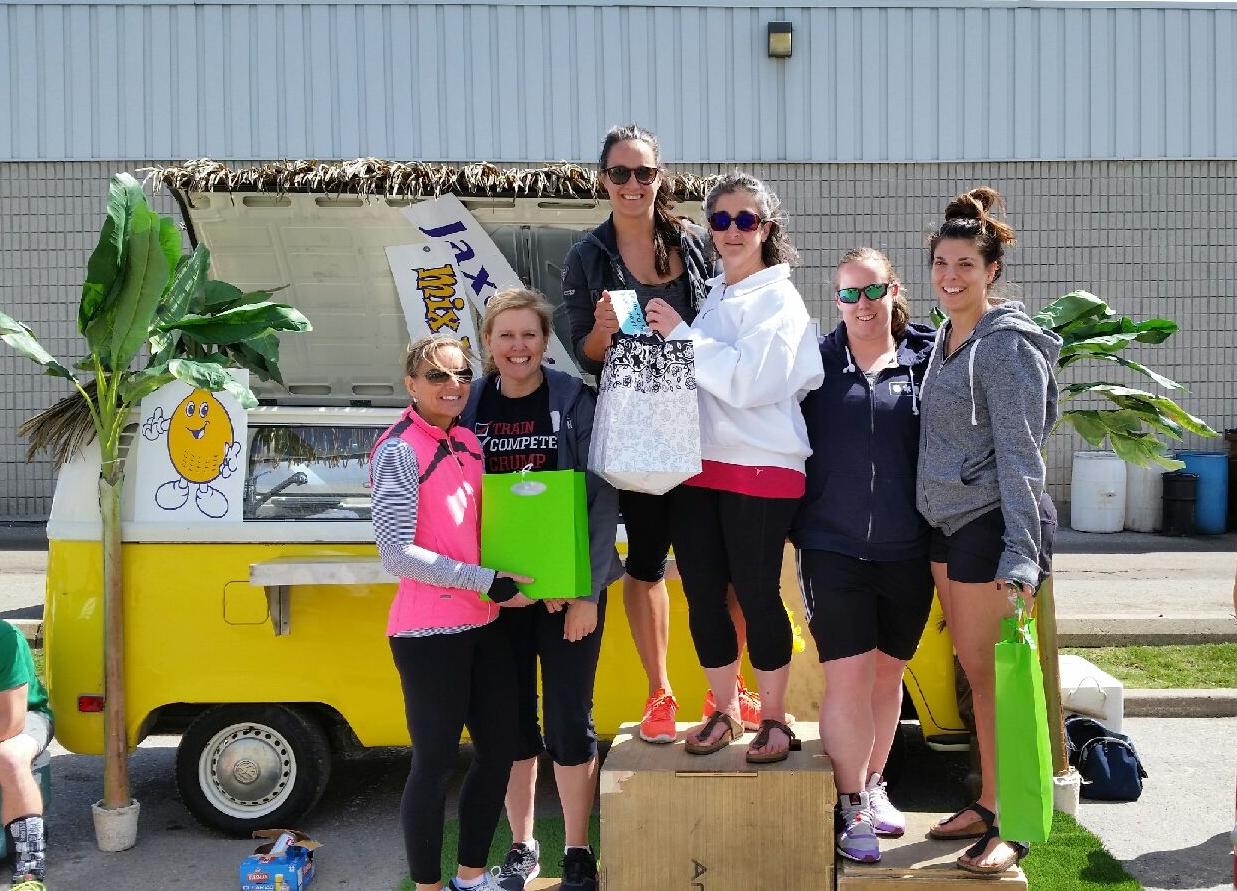 So glad you all came to support the day and helped raise over $2000 for this charity.
Congrats go out to our raffle prizes winners- Mike M (Hockey Stick) , Sarah L (Barbell) and Rob P (Lock).
We are looking forward to this ANNUAL event- right Allen?
What's next? Well, Crux is riding the BIG BIKE for Heart and Stoke this month on May 18th at 4 pm. There Will NOT be a 4:30 pm class this day so why not sign up and ride the bike instead as your warm up to the 5:30 class. We are still looking to fill some seats and donate a few bucks to another worthy cause. So please let me know if you can join us!